Wednesday, April 20, 2011
E-Book | Pattern Design & Beyond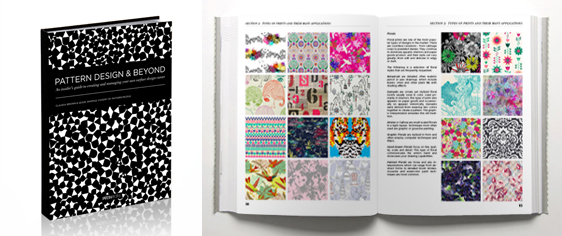 An Insider's Guide to Creating and Managing Your Own Surface Design Career
Claudia Brown & Jessie Whipple Vickery of Pattern People
How do you turn your love for patterns into a functional business? Claudia Brown and Jessie Whipple Vickery of surface design studio, Pattern People, share their insider secrets in the new e-book, Pattern Design & Beyond: An Insider's Guide to Creating and Managing Your Own Surface Design Career. With how-to pattern design guides, a thorough break-down of how the print industry operates, and loads of helpful resources, this publication provides a wealth of information for the burgeoning surface designer. The book also showcases over 80 international artists whose work illustrates the many print styles found in the market. Pattern Design & Beyond is an inspirational guide for students, professionals or anyone else with an appreciation for pattern design.
Download all 50 pages in pdf format for only $14.95
*After you click Buy Now, you can enter your paypal or credit card information. Once that is entered, you will receive an email with a link to your download. If you are using your paypal account, the link will be sent to the email address associated with that account.